Benefit
's newest addition to the tint family,
Lollitint
(purchased in my 2nd
Benefit
haul
) couldn't arrive at a more perfect time.
Pantone
has announced Radiant Orchid as the colour of 2014! Yay, for being right on trend
Benefit
!
Lollitint
is described as a candy-orchid tint for the lips and cheeks (sounds so dreamy!).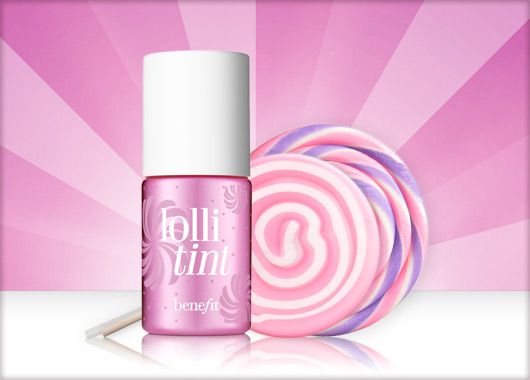 (love the cute packaging!)
Unscrewing the lid you get a nail polish applicator to transfer the product onto the cheeks and lips.
The product itself is of a milky nature similar to the consistency of
Benefit
's
Posietint
.
After applying the
thin
layer to my cheeks, I blend everything in immediately with my fingers and the result is sheer (lilac/pink) yet buildable to an intense purple/fuschia shade.
The product blends in seamlessly on the cheeks in comparison to
Benefit
's
Benetint. The tint is surprisingly very wearable and would look beautiful on all skin tones.
Application on the lips however, is a bit disappointing. I did not achieve a even stain and had to apply many layers, which is expected as I don't fare well with lip stains. Additionally, my lips looked dried out - not a pretty sight!
Despite the negative attributes, wear time was quite good depending on the base. Over a BB cream base, the stain lasts around 8 hours. Over bare cheeks, I presume the wear time would be greater.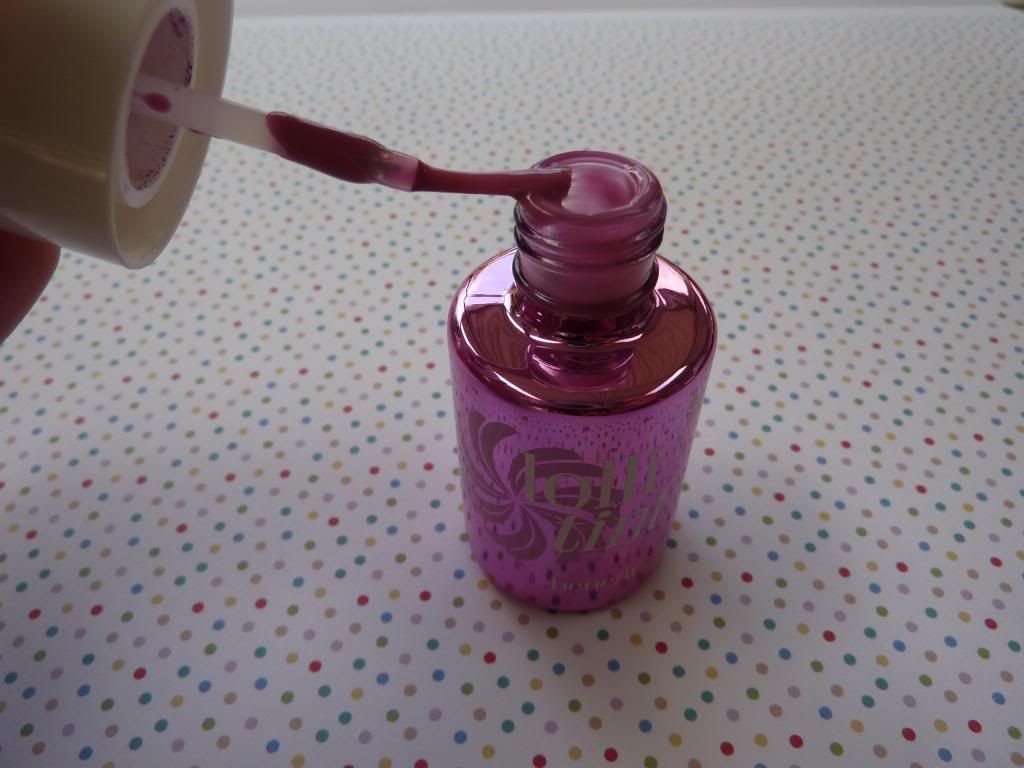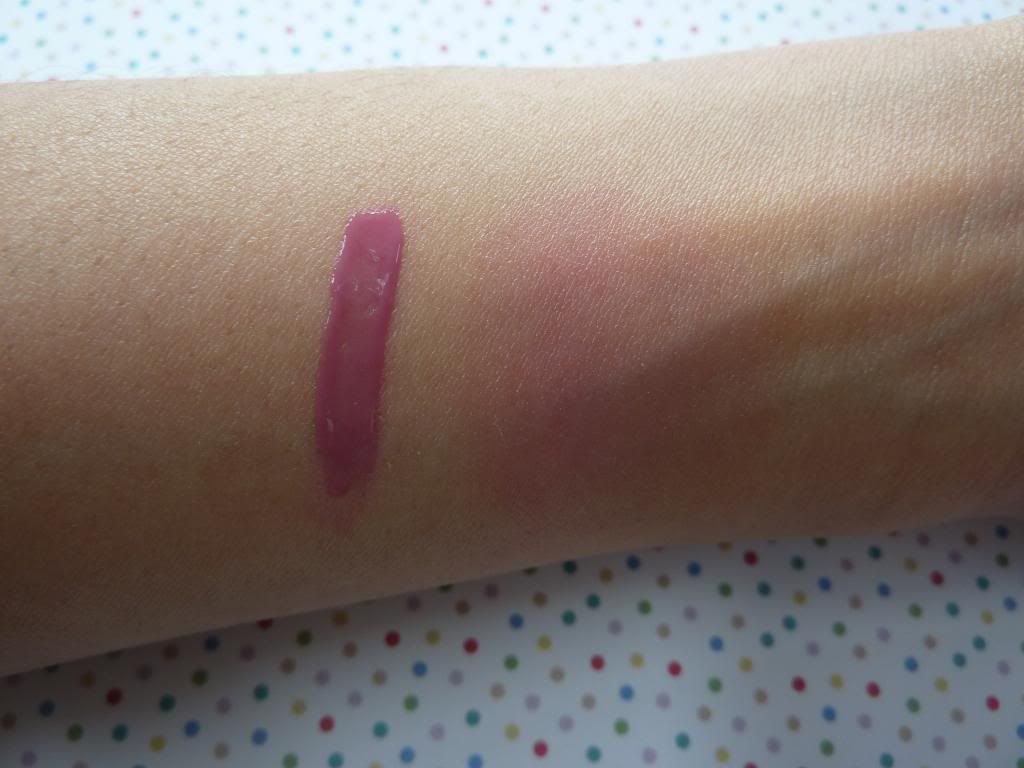 (swatches in daylight: single layer and blended out)
(Hello! Lollitint on my cheeks and lips)
Overall I love this product more than
Benetint
!
If you found
Posietint
to be too light for your liking you might enjoy
Lollitint.
Additionally, if you've enjoyed using
Benefit
's
Hervana
you might also like Lollitint. The aforementioned stain could easily be the liquid version of Hervana - a great pairing if you ask me!
Lollitint
retails for $30 (12.5 mL/0.42 fl. oz.) on the
Benefit
website
and is available in Australia sometime NEXT MONTH at the usual
Benefit
cosmetics stockists.
So, beauties will you be embracing the new year with
Benefit
's
Lollitint
? I mean, for the prettiest (flirtiest) flush that's right in season (BANG ON TREND), why not?