Earlier this week, I made an appointment at the
Genius Bar
(
Apple store
, Broadway) to have the back of my iPhone replaced. Having finished my exams a bit earlier than expected, I visited
Kmart
, with only an hour to kill before my appointment.
Instead of heading straight to the cosmetics section, I had a browse around the store.
I couldn't find anything to my taste so I finally headed to the cosmetics section. I loved how
Kmart
revamped the cosmetics section. A lot of the products are now in cardboard packaging; a great security measure and it makes identification of products much easier!
CoverGirl
's cosmetics are currently discounted by $5 until the 20th (Sunday). To be honest, I wasn't really interested in purchasing any of their cosmetics, but I do remember that I loved their
Outlast Stay Brilliant
nail polishes.
I wasn't sure if the nail polishes were under the classification of "cosmetics" but luckily they were discounted as well! Who can say no to great quality nail polishes for only $1.75?! Not bad of a bargain, I'd say.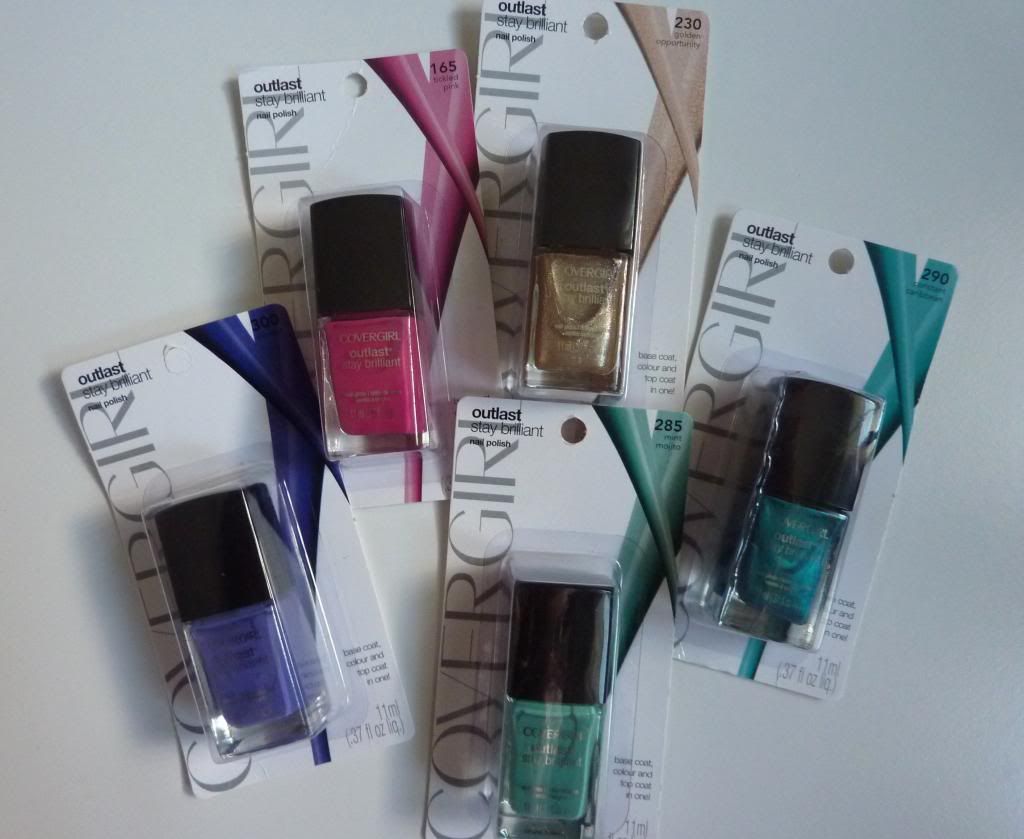 (nail polish haulage)
From left to right:
300 vio-last
165 ticked pink
023 golden opportunity
285 mint mojito
290 constant carribbean
I'm so glad I had the opportunity to pick these up!
Even though they're quite summer shades, I can't wait to try them out.
I'm not sure if this offer (deal on the nail polishes) is applicable to other stores or if it was originally applicable to the nail polishes only.
If anyone scored a similar deal, please let me know!